Olive Oil & Sea Salt Brownies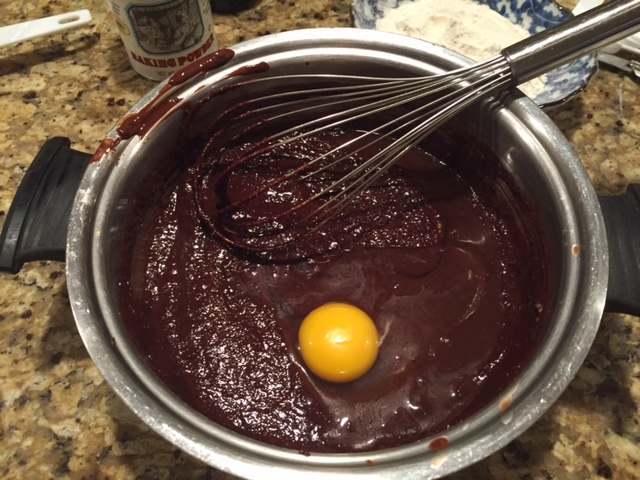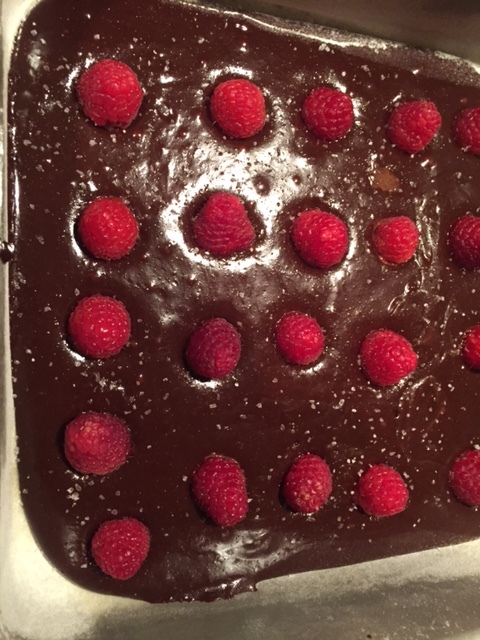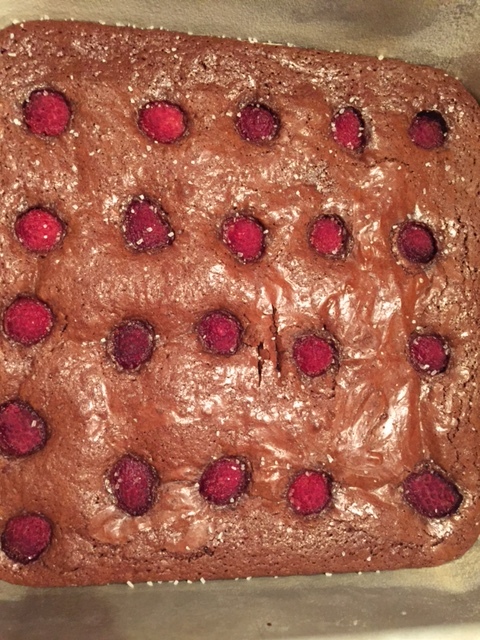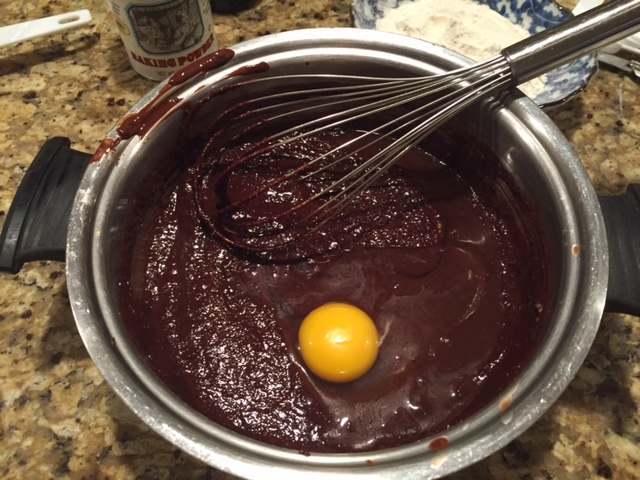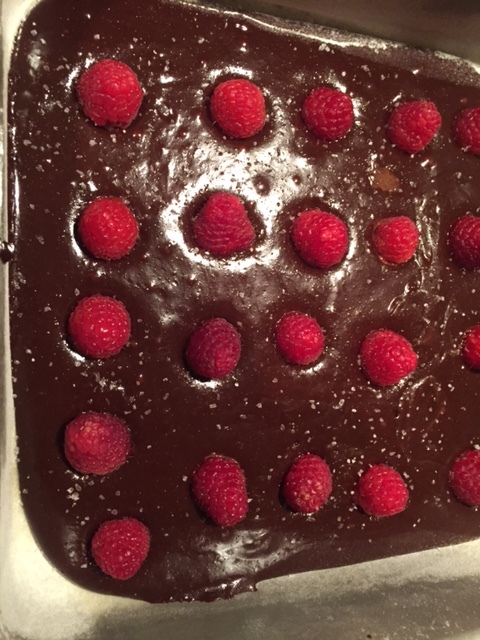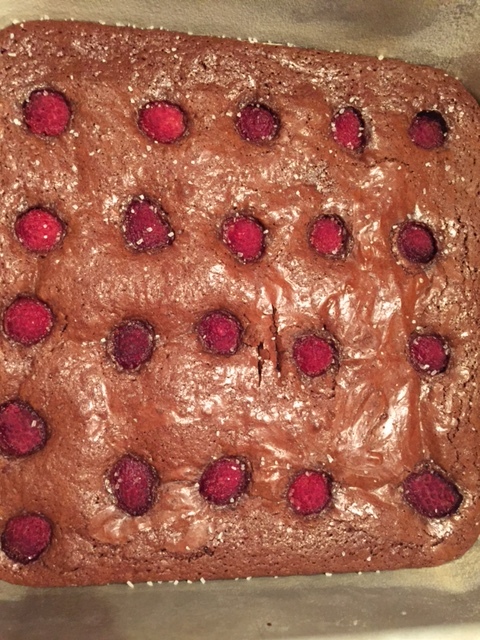 Dec. 8th is National Brownie Day! Who doesn't love Brownies? According to U.S. History Scene, wealthy English enjoyed baked dark chocolate bars in the mid. 19th century. The confection was introduced to the U.S. in 1893 at The Columbian Exposition in Chicago where the wealthy society matron Bertha Potter Palmer requested her pastry chef at the Palmer House Hotel to create a dessert for the boxed lunch society ladies could eat while visiting the Columbian Exposition. The buttery rich, fudge like treat became known as the Palmer House Brownie. To celebrate the day, we're using Villa Gabriella organic, extra virgin olive oil in a recipe we adapted adding more espresso to sea salt & fresh raspberries. The contrasting flavors add rich layers to this much loved, delicious dessert.
16 servings
Easy Ingredients
¼ cup Villa Gabriella Organic Extra Virgin Olive Oil, + 1 table spoon to grease pan
8 ounces bittersweet chocolate (chips or finely chopped)
¾ cup Sugar In The Raw or granulated sugar
2 large eggs room temperature
1 teaspoon pure vanilla extract
¼ cup all-purpose flour
2 teaspoons espresso powder or unsweetened cocoa
1/4 teaspoon baking powder
1/4 teaspoon fine sea salt
1 cup fresh raspberries rinsed & dried
1/2 cup coarsely chopped pecans (optional
Sea salt for finishing
Simple Directions
Place rack in the upper third of the oven and preheat the oven to 350 degrees F.
Grease 8x8 inch baking pan with 1 table spoon of Villa Gabriella Organic, extra virgin olive oil.
In a medium sauce pan warm the olive oil & bittersweet chocolate together over low heat, stirring until the chocolate is completely melted & smooth.
Remove from the heat, stir in the sugar. Beat the eggs in one at a time. Add the vanilla & beat until sugar is dissolved and mixture is smooth and glossy.
Add the flour, espresso powder, baking powder & salt, whisk until the batter becomes smooth & shiny.
Scrape the batter into the prepared brownie pan, add raspberries, pecans & sprinkle a bit of sea salt.
Bake for approximately 30-45 minutes, or until cooked thoroughly. Consistency shouldbe soft & chewy not gooey.
Remove from the oven, sprinkle lightly with sea salt .
Cool for 30 minutes before slicing.
Serve & enjoy! Cover securely to prevent from drying out.
Sources:
http://www.the wanderingfig.com/chocolate-olive oil-brownies
http://ushistoryscene.com/article/brownie
Tried, Tasted & True! At Villa Gabriella Organic our team tries & tastes every recipe we feature. While we love to share our family recipes & those of talented home cooks & chefs, sometimes we adapt them so they are even easier to make. As with our products, our goal is for you to have a healthy & delicious experience using Villa Gabriella recipes. So try them out in your kitchen, feel free to tweak them & please tell us what you think.
We welcome your comments & feedback!
Grazie da Team VILLA GABRIELLA
clientservice@villagabriellallc.com