Celebrate National Comfort Food Month with Barley & Farro Soup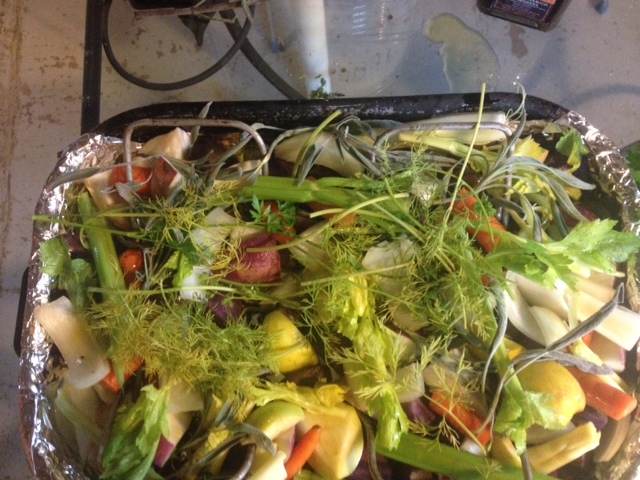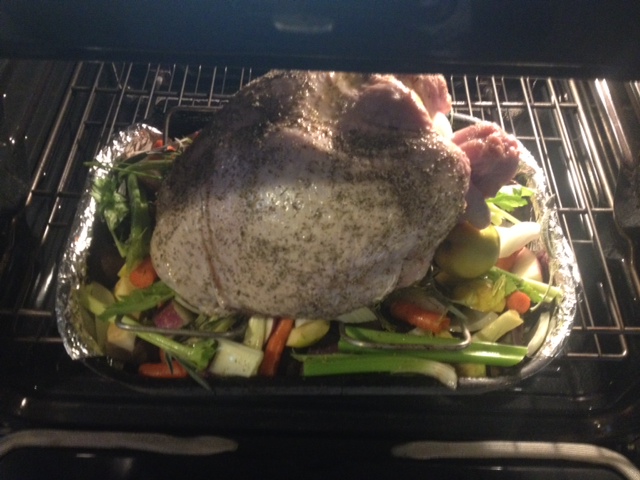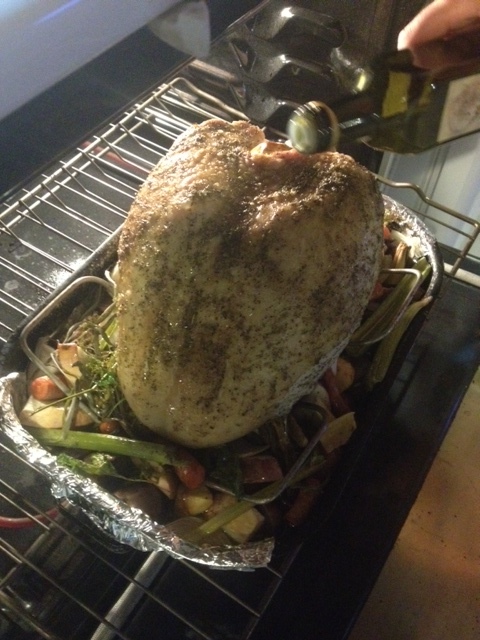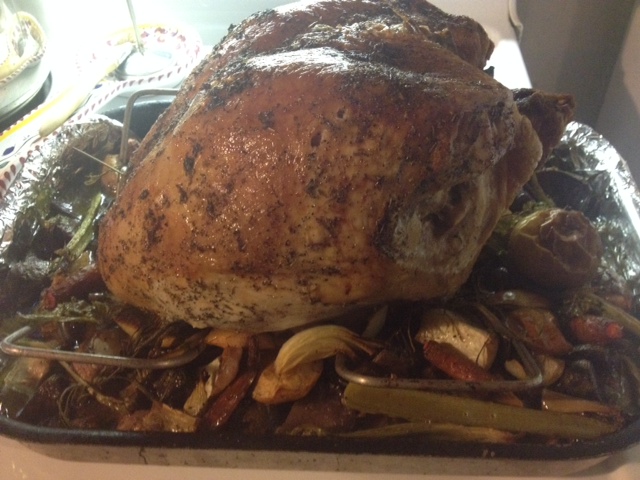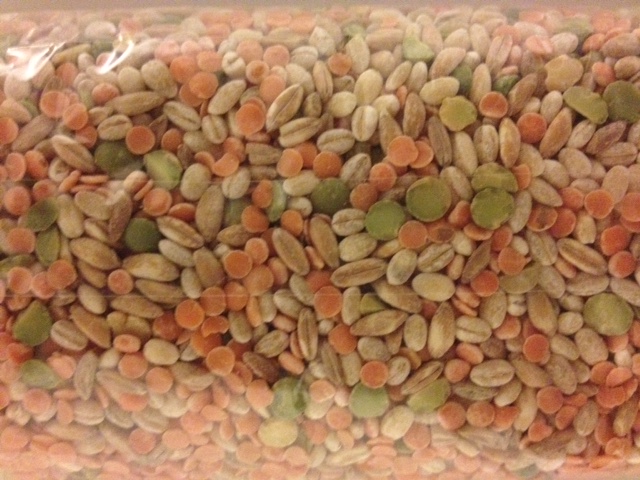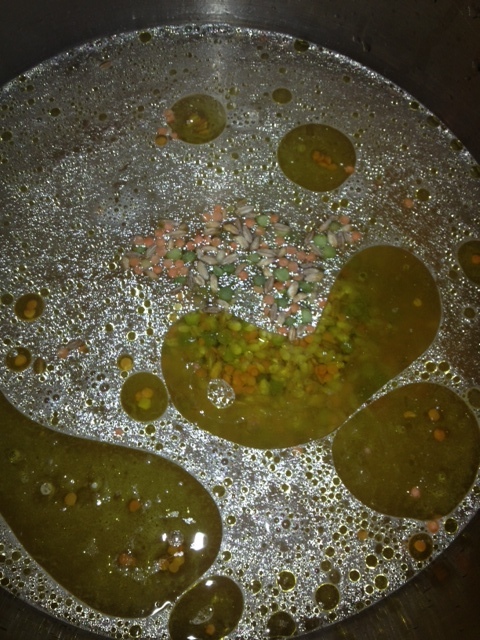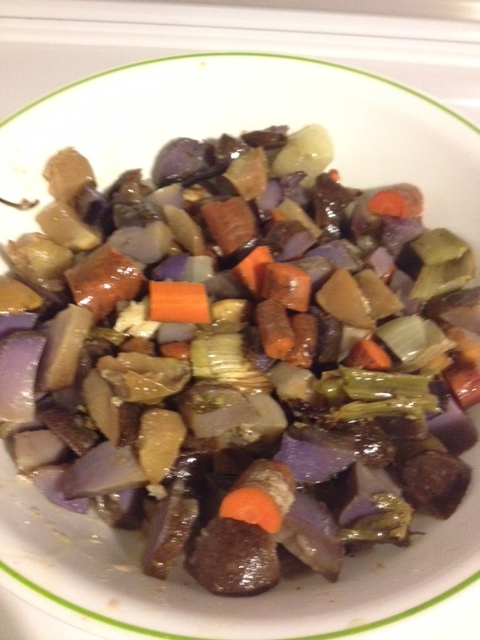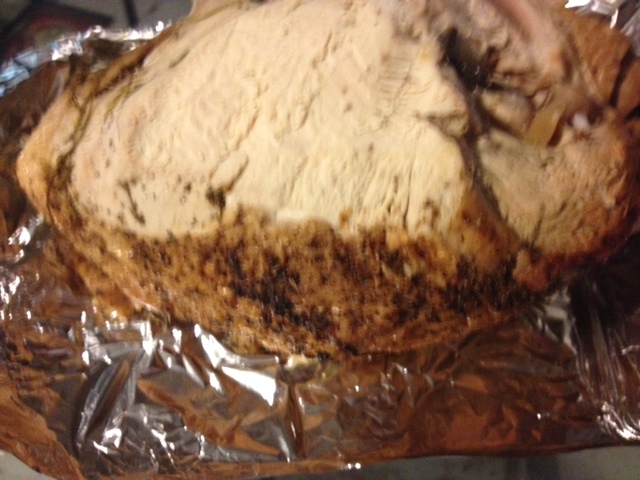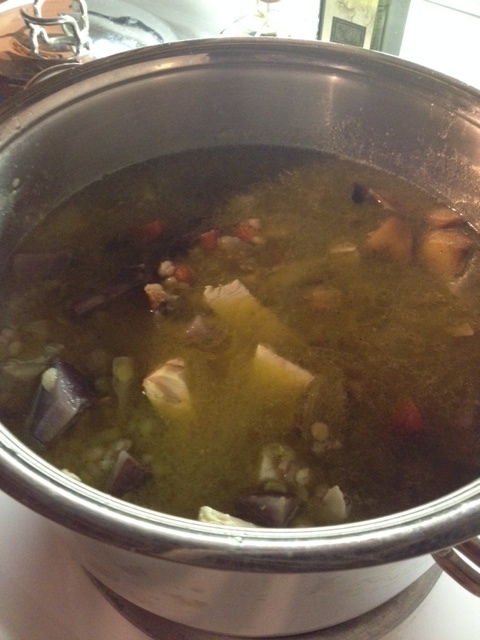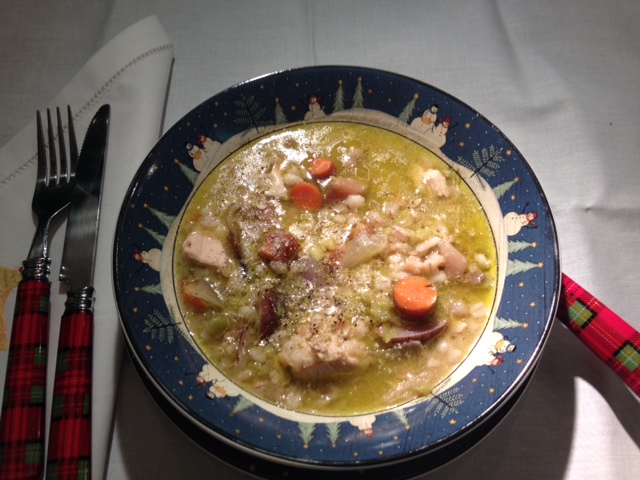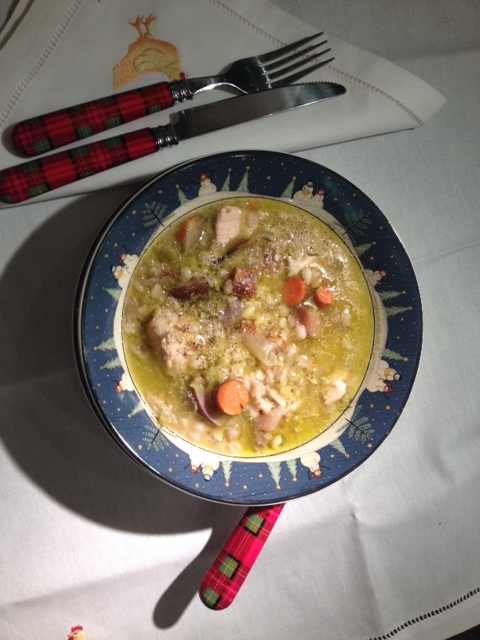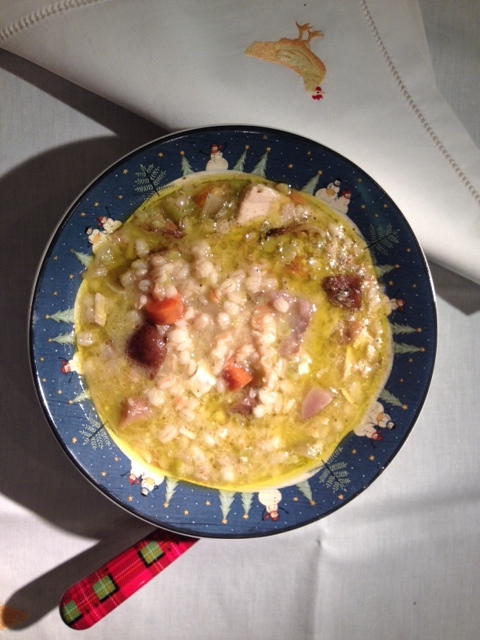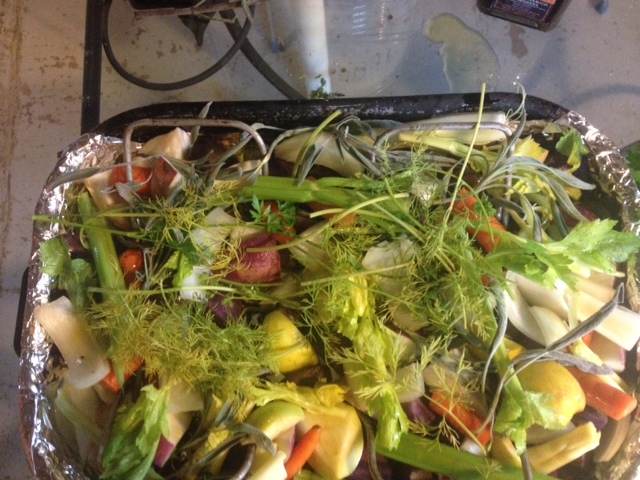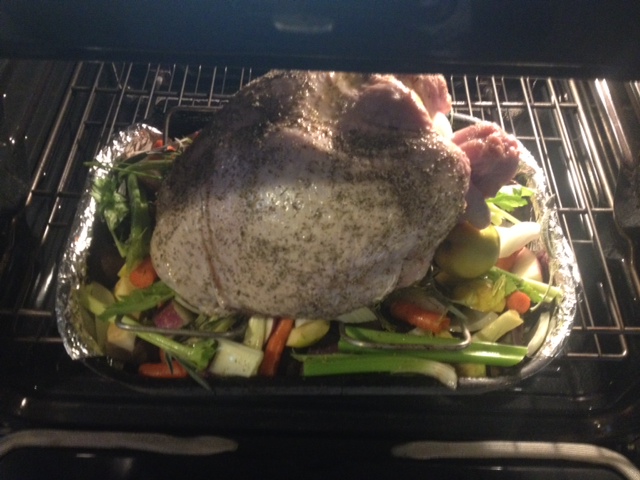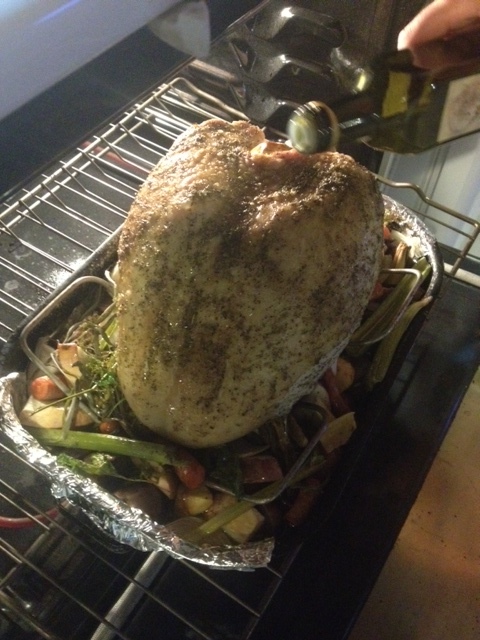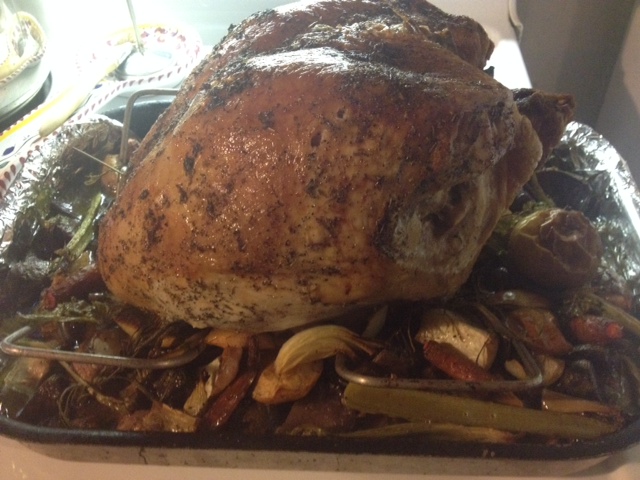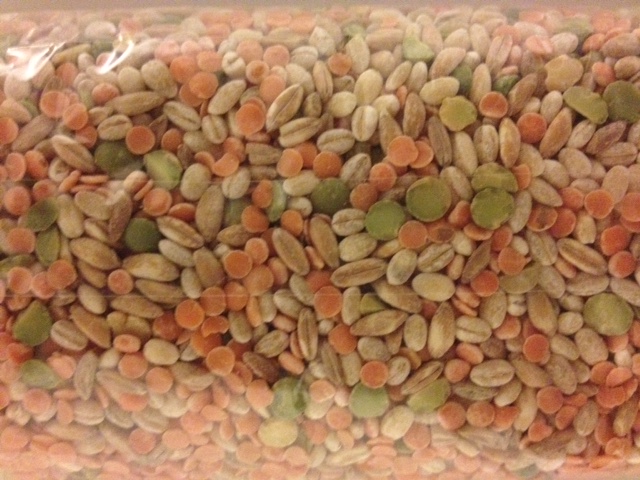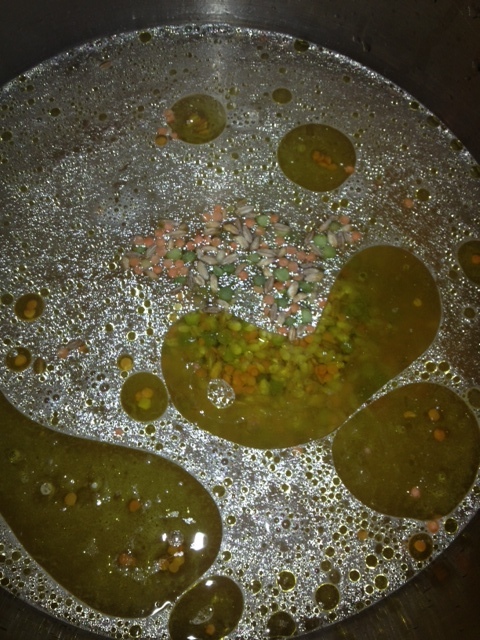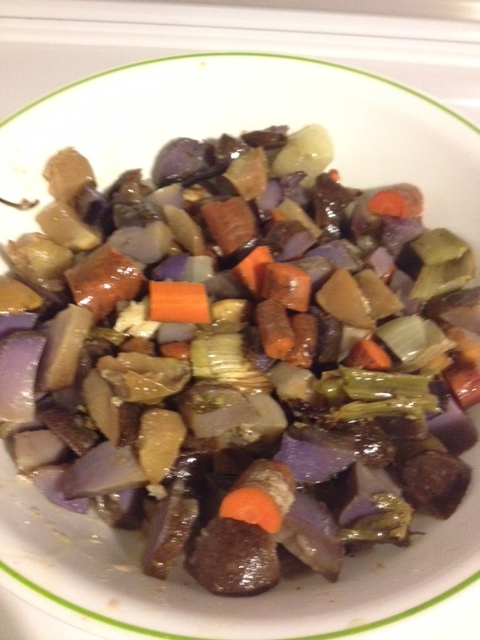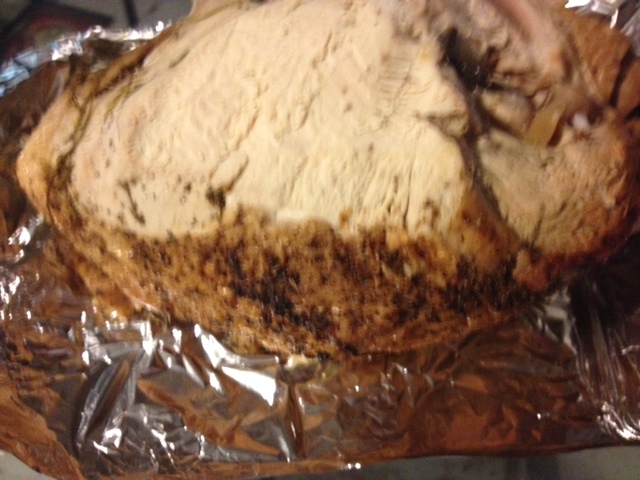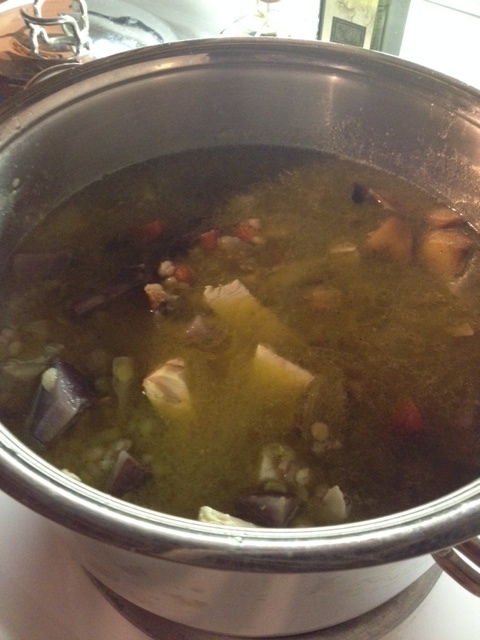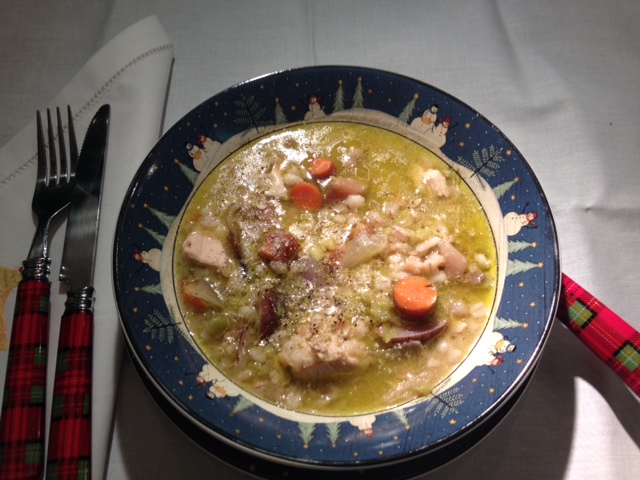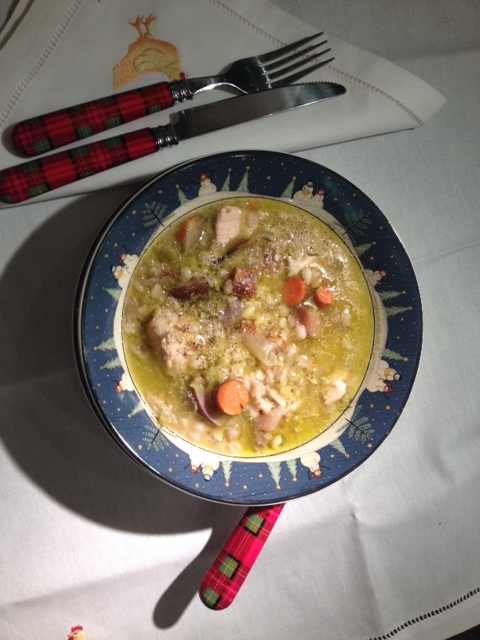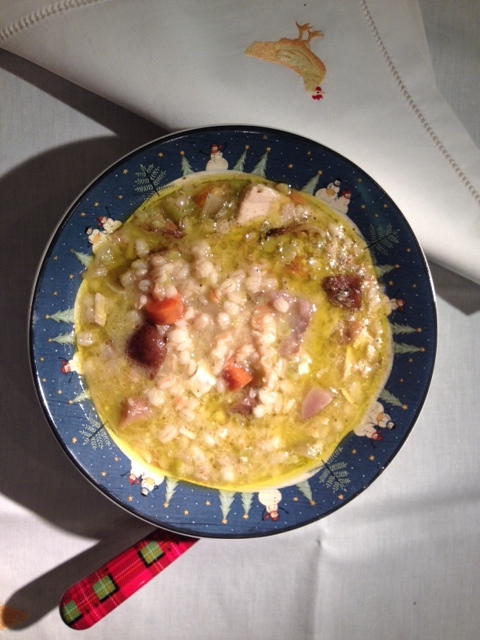 December is National Comfort Food month! As winter weather sets in we like enjoy a heart-warming soup. Our version comes from the north-eastern Italian regions of Friuli-Venezia Giulia & nearby Trentino Alto Adige. Fall vegetables, pearl barley, farro (spelt), red lentils & our Thanksgiving turkey make for a flavorful, fortified, nutrient rich meal. Drizzled Villa Gabriella organic extra virgin olive oil is the perfect finish for a healthy & delicious soup.
Serves 4
Easy Ingredients:
1/2 cup Villa Gabriella Organic Extra Virgin Olive Oil + 2 tablespoons
1 ½ cups of dried pearl barley or other legumes such as spelt, red lentils or split peas
1 cup cooked chicken, turkey, pancetta, country or boiled ham cut into cubes
1 cup unsalted chicken broth
1 medium potato peeled & diced
2 carrots peeled & diced
1 full rib of celery diced
1 onion chopped
1 parsnip chopped (optional)
1/2 teaspoon each dried rosemary, sage & thyme
Sea salt
Cracked ground black or white pepper
Optional 2-3 tablespoons of freshly grated Parmigiano Reggiano cheese
Simple Directions:
Place the legumes in a soup pot, add water to cover ingredients by approx. 3 inches.
Cover & bring water to a slow, steady simmer & cook approx. 1 hour or until legumes are tender but not too soft.
As legumes cook, heat oil in a medium pan or skillet, add celery, onion & sauté until both are soft & golden, not brown & set aside.
When legumes are done, add onion, celery, potato, carrot, broth, cooked meat, rosemary, sage, thyme, salt & pepper.
If mixture is too dense, add more broth or water.
Simmer, uncovered over a low flame, approx. 30-45 minutes, stirring occasionally.
Season to taste with salt & pepper
Drizzle 2 table spoons of olive oil or to taste
Add grated cheese right before serving
Serve & enjoy!
*N.B. Soup can be made 1 or 2 days in advance, store in a covered container up to 1 week in the refrigerator