Easy Chicken Sausage with Cannellini Beans & Kale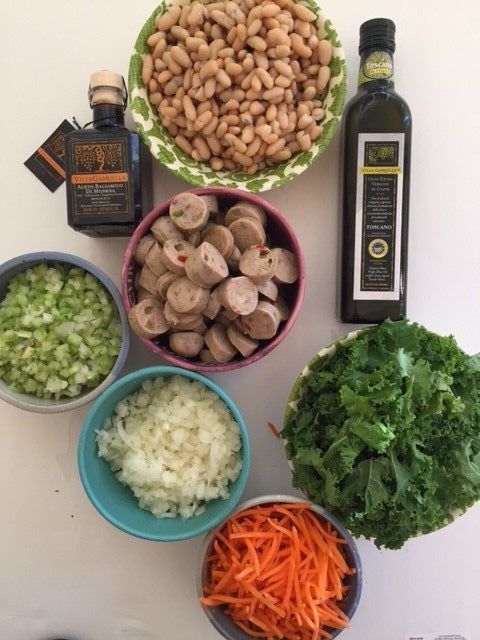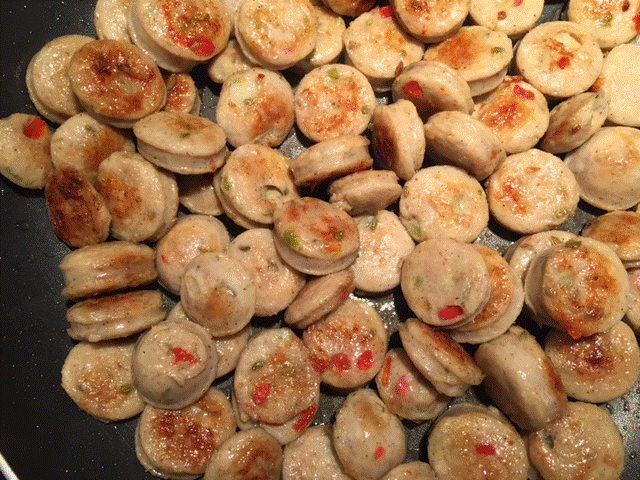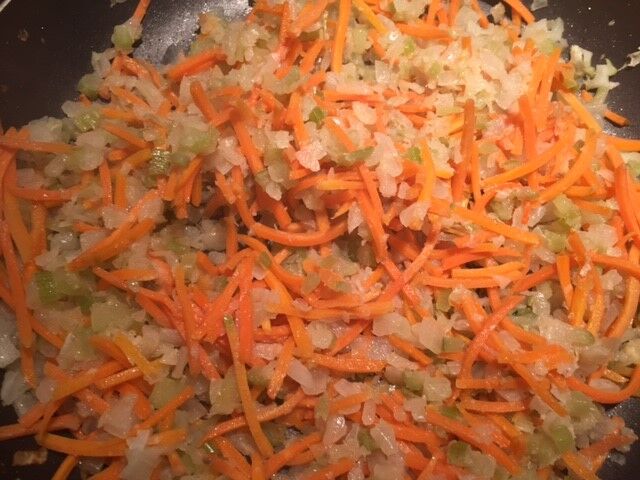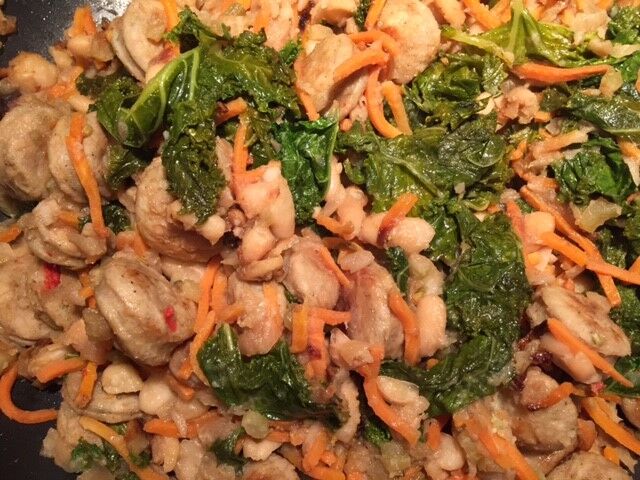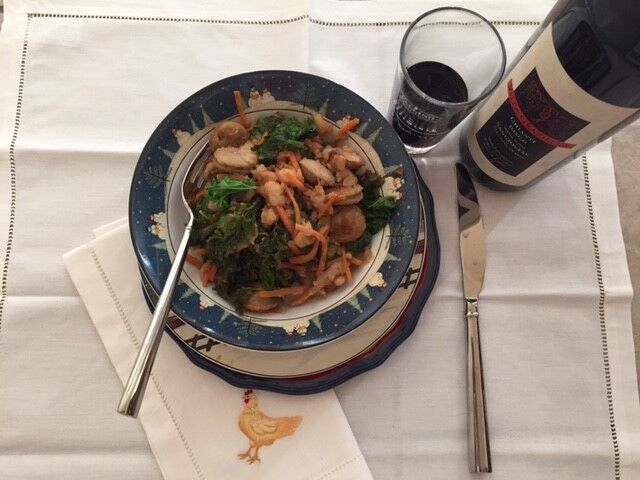 Chicken sausage, fiber rich cannellini beans & vitamin packed fresh kale make this a deliciously, hearty, cold weather dish. We tweaked the amateur gourmet recipe adding Villa Gabriella Organic 8 year aged Balsamic Vinegar for a flavorful finish.
Serves 4-6
Simple Ingredients
1 ½ pounds organic chicken sausage about 8 links
1 ½ pounds fresh kale
1 15 ounce can of cannellini beans drained
¼ cup Villa Gabriella Organic Extra Virgin Olio Nuovo olive oil, plus extra to flavor
3 tablespoons Villa Gabriella Organic 8 year aged Balsamic Vinegar, plus extra to flavor
1 ½ cups chopped onion
1 ½ cups chopped celery
1 ½ cups chopped or shredded carrots
½ cup water or chicken stock
3 garlic gloves peeled & chopped removing the green inner center
Sea salt & cracked pepper
Easy Directions
Remove the thick stems from kale, chop coarsely, wash, dry & set aside.
Cut sausage links into thick rings, cook in olive oil in a large pan or skillet. Brown on both sides for about 8-10 minutes.
Remove sausages from pan & set aside.
Add onions, carrots & celery to pan, lower heat & cook through until onion is golden brown.
Add garlic to pan & cook for about 2 minutes over low heat.
Add drained cannellini beans & kale with ½ cup of water to pan, season with salt & pepper.
Cover pan, cook over medium heat until kale is wilted & beans are tender about 10 minutes.
Add sausage back to pan sprinkle with vinegar & cook uncovered, tossing gently about 3-4 minutes.
Season with salt & pepper to taste
Serve & enjoy with Villa Graziella artisan crafted wine made with organic grapes.
www.amateurgourmet.com
Tried, Tasted & True!
At Villa Gabriella Organic our team tries & tastes every recipe we feature. While we love to share our family recipes & those of talented home cooks & chefs, sometimes we adapt them so they are even easier to make. As with our products, our goal is for you to have a healthy & delicious experience using Villa Gabriella recipes. So try them out in your kitchen, feel free to tweak them & please tell us what you think. We welcome your comments & feedback!
Grazie da Team VILLA GABRIELLA
clientservice@villagabriellallc.com