Roasted Garlic & Butternut Squash Cassoulet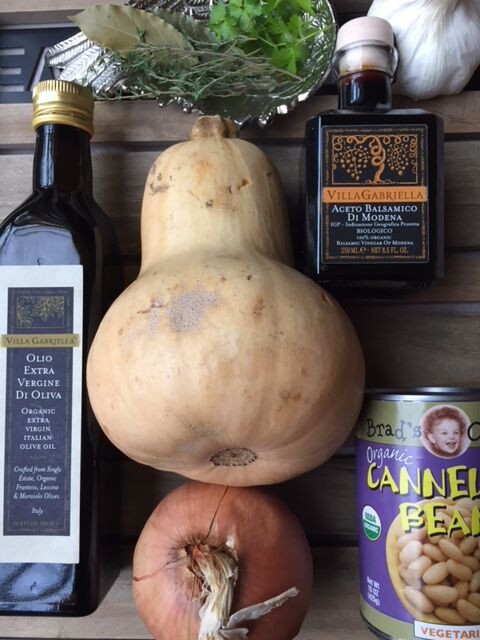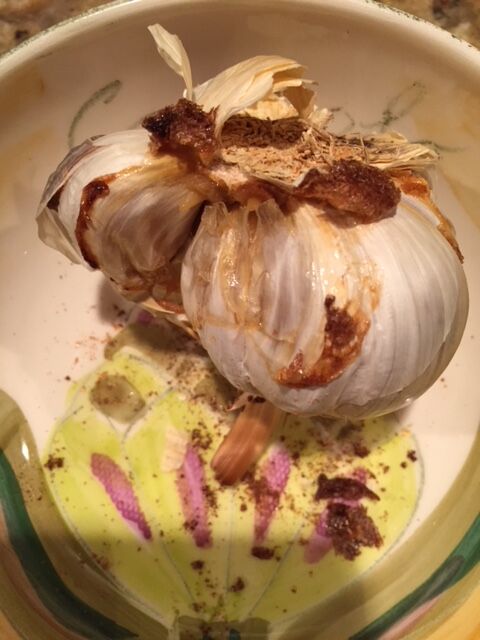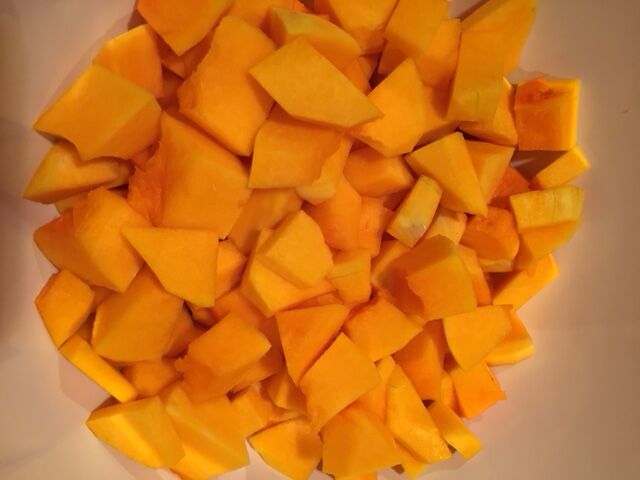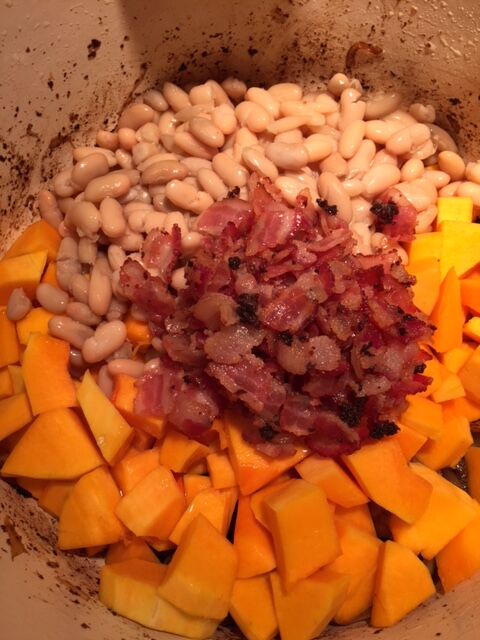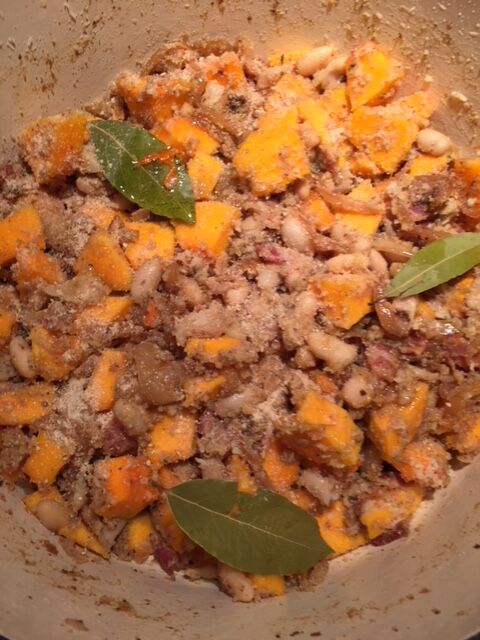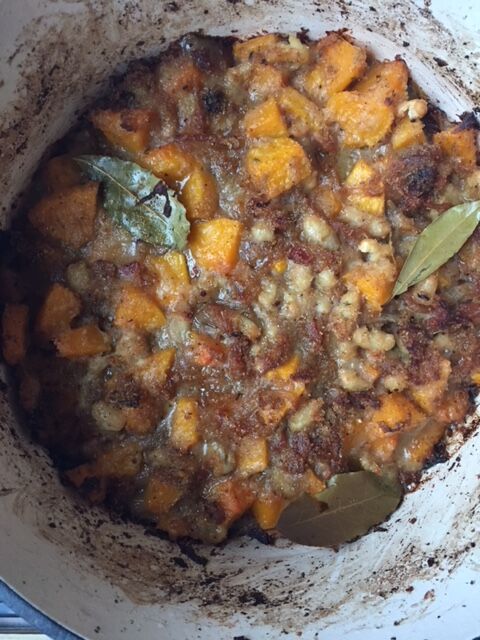 Our dear friend & extremely talented cook Leslie used to make a delicious cassoulet she mastered while living in France. A hearty 1 pot meal nourishing the farmers in southwestern France & depending on the region, available ingredients (beans, duck, lamb, pork, sausage), were combined & slowly cooked in a cassole-the traditional clay pot in the hearth. We tweaked a traditional recipe using our Villa Gabriella Organic 8-year aged Balsamic Vinegar di Modena. Enjoy this hearty dish for dinner on a cold Saturday evening, makes 8 servings & tastes even better the next day!
Simple Ingredients:
1 whole garlic head
2 tablespoons. Villa Gabriella Organic 8-Year Aged Balsamic Vinegar
3 tablespoons plus 1 teaspoon Villa Gabriella Organic Extra Virgin Olio Nuovo Olive Oil.
5 oz. pancetta, chopped or unsmoked bacon
2 cups vertically sliced onion
4 1/2 cups (approx. 2 lbs.) peeled butternut squash cut into 1/2 in. cubes
1/2 cup organic vegetable broth (can substitute with chicken broth)
2 teaspoons chopped fresh thyme
1/4 teaspoon sea salt
1/8 teaspoon. freshly ground black pepper
4 (15 oz.) cans cannellini or other white beans, rinsed & drained
3 bay leaves
2 (1 oz.) slices of bread or 1 cup fresh bread crumbs
3 tablespoons grated fresh Parmesan cheese
Easy Directions:
Preheat oven to 350 degrees. Remove white papery skin from garlic head (do not peel or separate cloves). Wrap garlic head in foil. Bake at 350 degrees for 1 hour. Remove from oven & cool 10 minutes.
Separate cloves; squeeze to extract garlic pulp. Set pulp aside, discard skins & preheat oven to 375 degrees.
Heat a large Dutch oven over medium–high heat. Add pancetta; sauté 5 minutes or until crisp.
Remove pancetta from pan, leave drippings in pan, add onion, 2 tbs. oil to pan & sauté five minutes.
Reduce heat to medium-low; cook 25 minutes, until onion is tender & browned, stirring frequently.
Stir in vinegar over low heat, add garlic pulp, pancetta, squash, broth, thyme, salt, pepper & beans to onion mixture, stirring well, cover.
Place bread in food processor & pulse 10 times or until coarse crumbs measure 1 cup.
Combine bread crumbs, cheese, & remaining olive oil; sprinkle evenly over squash mixture.
Cover & bake at 375 degrees for 50 minutes or until squash is tender. Uncover & bake an additional 15 minutes or until topping is browned. Discard bay leaf. Sprinkle with parsley, let sit covered for 5 minutes.
Serve & enjoy!
Recipe courtesy of guidosfreshmarketplace.com/resources/roasted-garlic-butternut-squash-cassoulet/
Tried, Tasted & True!
At Villa Gabriella Organic our team tries & tastes every recipe we feature. While we love to share our family recipes & those of talented home cooks & chefs, sometimes we adapt them so they are even easier to make. As with our products, our goal is for you to have a healthy & delicious experience using Villa Gabriella recipes. So try them out in your kitchen, feel free to tweak them & please tell us what you think. We welcome your comments & feedback!
Grazie da Team VILLA GABRIELLA
clientservice@villagabriellallc.com