Celebrate National I Love Food Day with Gazpacho Andaluz!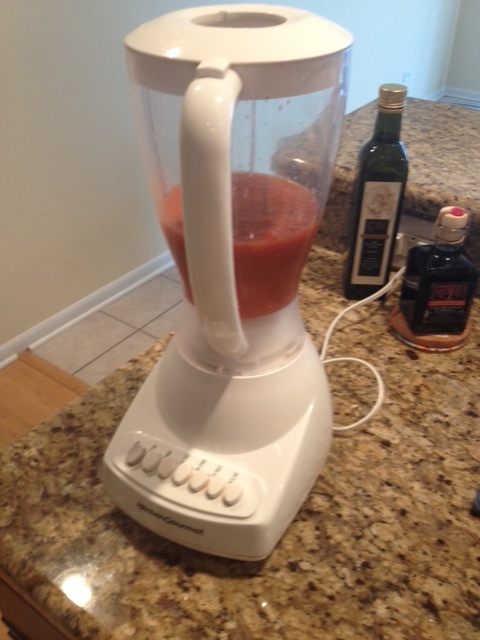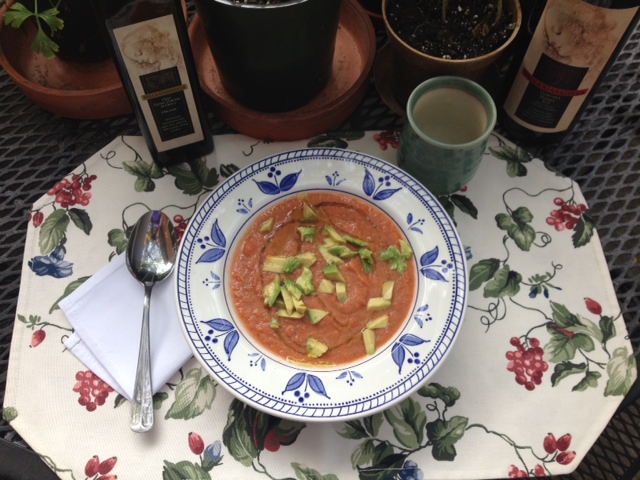 Gazpacho hails from the southern region of Andalusia, Spain as a tasty amalgamation from the influences of ancient Arab, Greek, Moorish & Roman civilizations. Over the centuries the soup has evolved from a blend of stale bread, olive oil, vinegar & almonds to a tomato & vegetable based soup served cold.
This week we're celebrating National I Love Food Day with a refreshing Gazpacho inspired by chef, restaurateur & author Seamus Mullen. Our version is made with vine ripe tomatoes, Villa Gabriella organic extra virgin olive oil, a touch of Villa Gabriella 8-year aged, organic balsamic vinegar. Easy to prepare & can be made in advance, this healthy & delicious soup celebrates the bounty of plentiful seasonal tomatoes, parsley & a bit of minced avocado.
Serves 4
Ingredients:
· 1/2 cup Villa Gabriella Organic Extra Virgin Olive Oil + some for garnish
· 2 tablespoons Villa Gabriella Organic Aged Balsamic Vinegar
· ½ red bell pepper, coarsely chopped
· ½ cucumber-peeled, seeded & coarsely chopped
· ¼ cup loosely packed parsley
· 1 garlic clove minced
· ½ avocado minced
· 1 tablespoon apple cider vinegar
· Sea salt
· Ground black or white pepper
Directions:
1. Combine tomato, bell pepper, cucumber, garlic, balsamic vinegar & apple cider vinegar in a large mixing bowl.
2. Cover & refrigerate overnight
3. In a blender or food processor, puree marinated vegetables until smooth
4. Slowly drizzle in the olive oil with while running the blender or food processor mixing the ingredients
5. Season with to taste with salt & pepper
6. Serve in chilled bowls garnish with minced avvocado
7. Drizzle with olive oil to taste
8. ¡Buen provecho!
N.B. Per Super Chef Seamus Mullen, avoid storing tomatoes in the refrigerator, the cold air dries out the moisture i.e. taste. Store Gazpacho in a covered container for up to 1 week in the refrigerator