White Balsamic Peach Spritz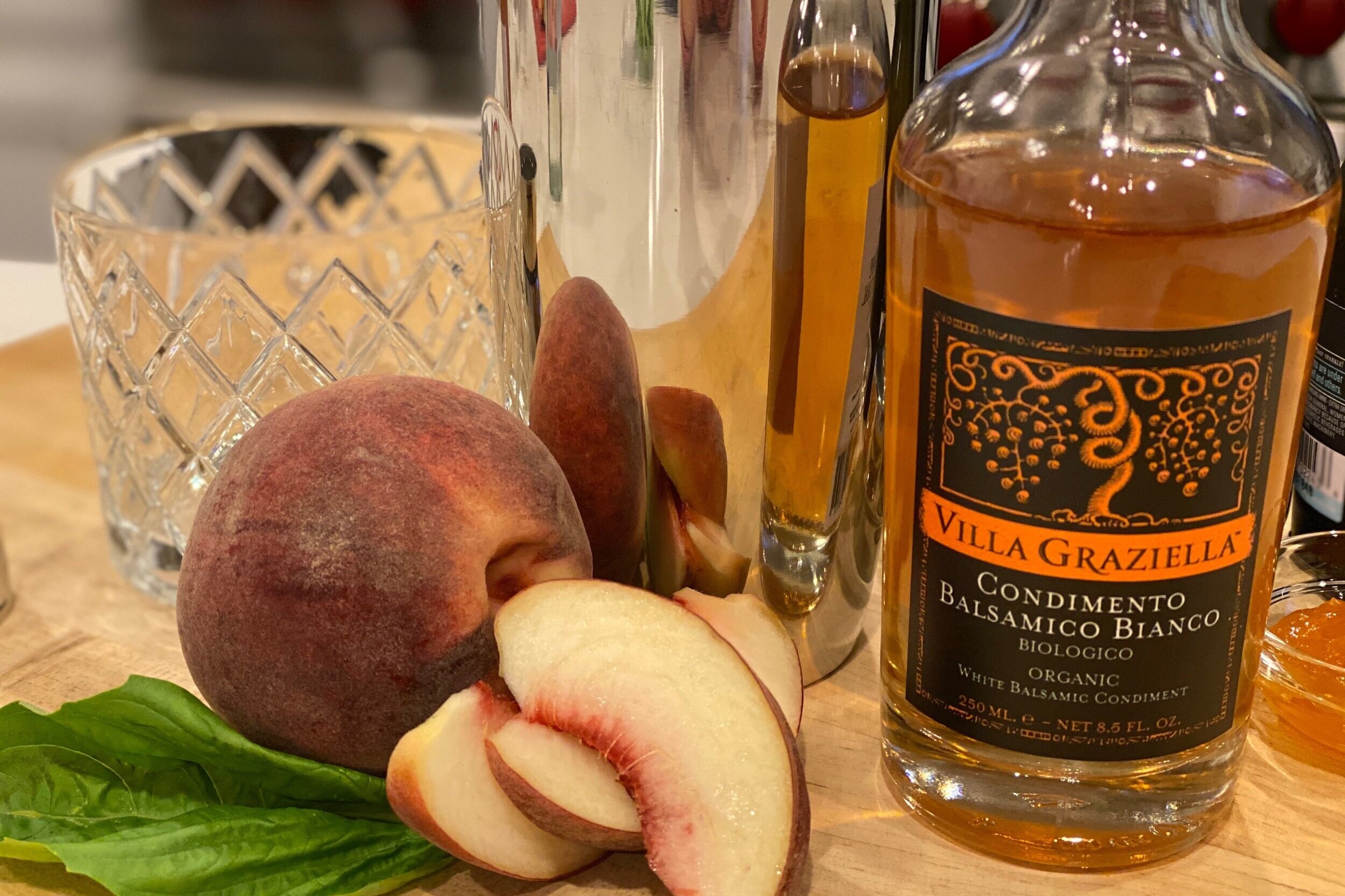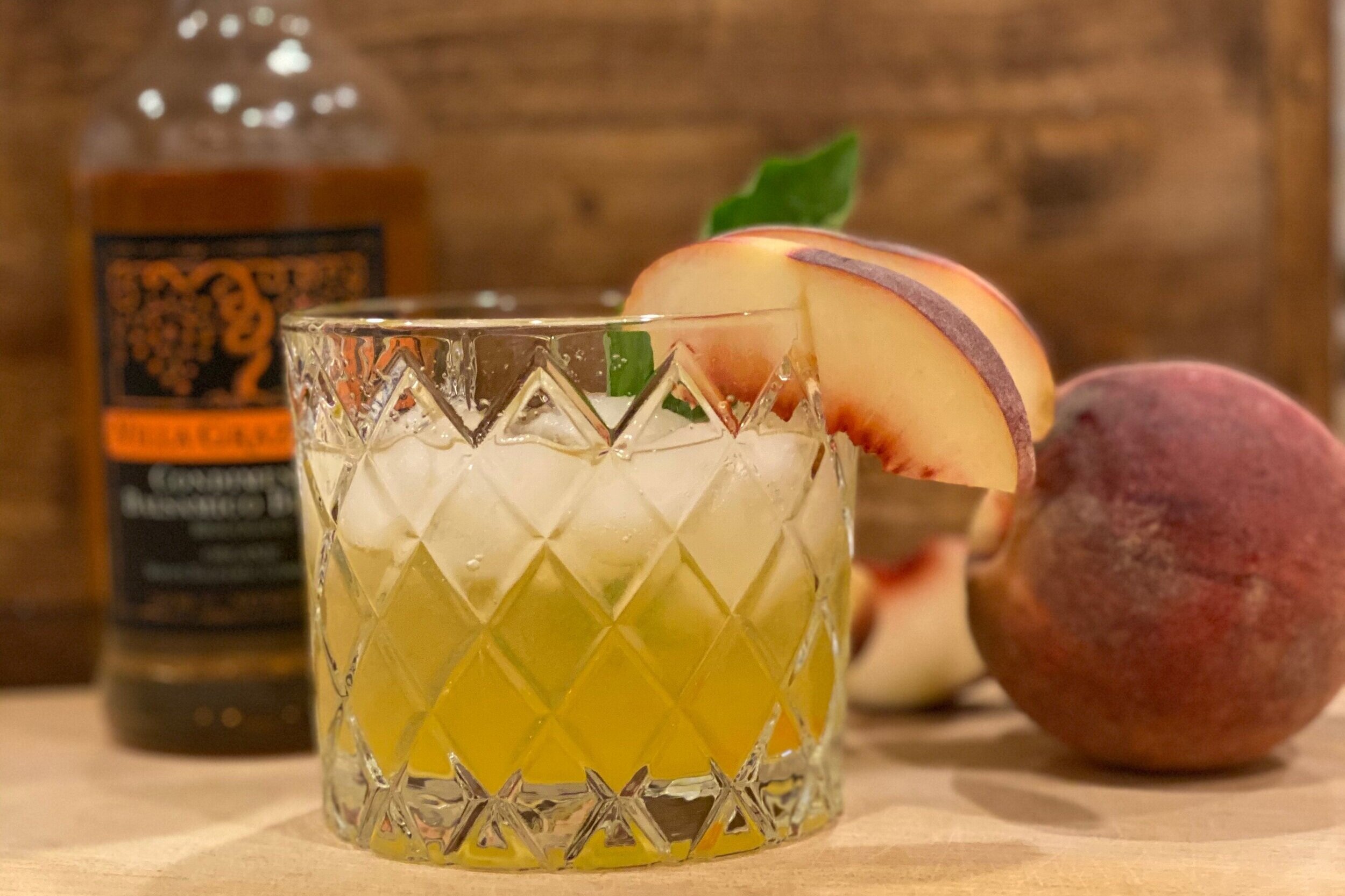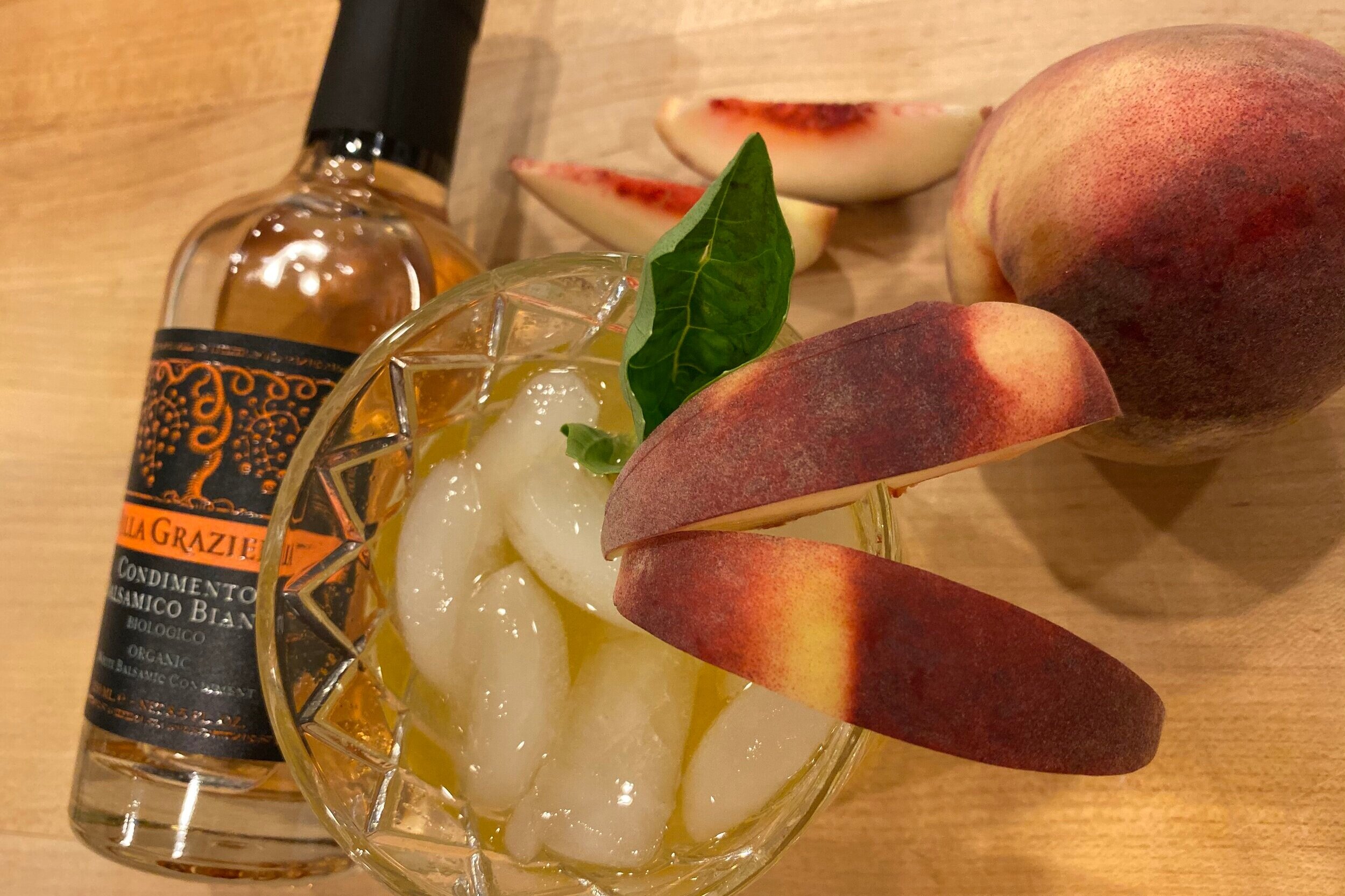 We are so excited to introduce our newest product, Organic Certified White Balsamic Condiment - but what is it and how do you use it?
Our Condimento Balsamico Bianco is a clean vinegar that adds depth of flavor to food without changing its color (like that of it's counter part, balsamic vinegar.)
Versatile, it pairs with strong flavored dishes and more delicate, subtle foods. Deglaze roasted beef or pork, dress a lightly broiled fish, use in a dip for tempura fried vegetables, fish & meat, or drizzle over a fresh citrus salad.
This week, we have used it in a completely different way - in a fun fall cocktail - White Balsamic Peach Spritz!
Simple Ingredients:
1 tbsp organic peach preservatives

1 ounce vodka (optional)

4 oz prosecco

Fresh organic basil and sliced organic white peaches for garnish
Easy Instructions:
Combine the peach preservatives, white balsamic condiment, and vodka in a cocktail shaker. Add ice and shake well.

Strain into cocktail glass of choice and top with prosecco.

Garnish with fresh basil leaf and sliced peaches.

Serve an enjoy with your favorite lite bites or small plates. Saluti!
Tried, Tasted & True! At Villa Graziella Organic our team tries & tastes every recipe we feature. While we love to share our family recipes & those of talented home cooks & chefs, sometimes we adapt them so they are even easier to make. As with our products, our goal is for you to have a healthy & delicious experience using Villa Gabriella recipes. So try them out in your kitchen, feel free to tweak them & please tell us what you think.
We welcome your comments & feedback!
Grazie da Team VILLA GRAZIELLA
clientservice@villagraziellaorganic.com