Herb Roasted Marcona Almonds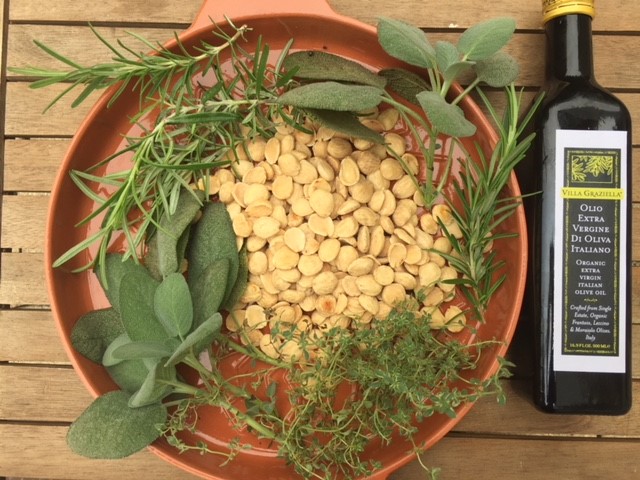 Native to the Spanish coastal regions of Alicante, Málaga & Valencia, Marcona almonds are referred to as La Reina de las Almendras (the queen of almonds). Skinless with a delicate, fine texture & slightly sweet flavor, the prized trees bloom early in the year making them susceptible to spring frosts. Our friends Joyce & Sue shared a recipe for Marcona almonds, we tweaked by adding fresh rosemary, sage & sea salt for a delicious & healthy snack rich in oleic acid & mono-unsaturated oils. Serves 8-10 as tapas or a snack
Simple Ingredients:
1 pound of roasted, salted Marcona Almonds
2 tablespoons of Villa Graziella Organic Extra Virgin Olive Oil
2 tablespoons of fresh herbs such as rosemary, sage & thyme
2 teaspoons of sea salt

Easy Instructions:
Preheat oven to 350◦ degrees
Arrange almonds on a baking or cookie sheet
Add Villa Graziella Organic Extra Virgin Oil & toss
Add herbs & toss
Spread almonds evenly on a parchment lined cookie sheet
Roast for 8 minutes; remove from the oven & turn.
Repeat process 10 – 15 minutes or until lightly toasted, careful to not overcook & burn
Sprinkle with sea salt & toss
Remove from cookie sheet & place on paper towel lined platter to drain any excess oil
Serve warm or at room temperature, enjoy with Villa Graziella Organic wine. ¡Buen provecho!
*Helpful tip: refrigerate & store in an airtight container up to 6 weeks*