Balsamic Braised Fennel with Orange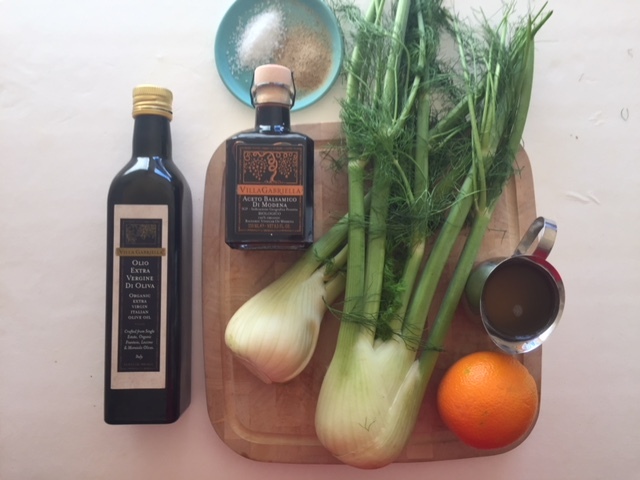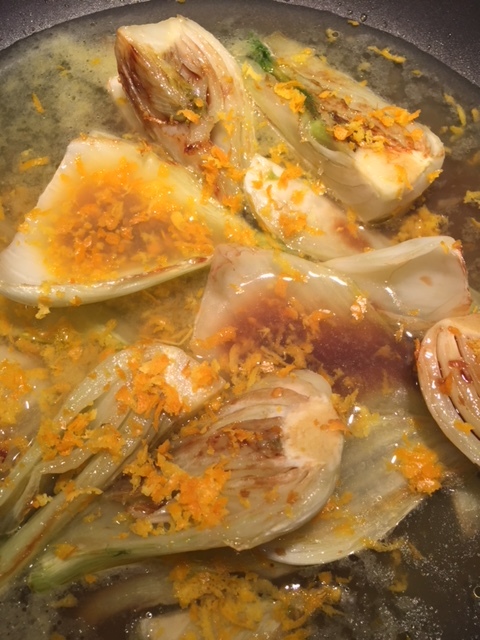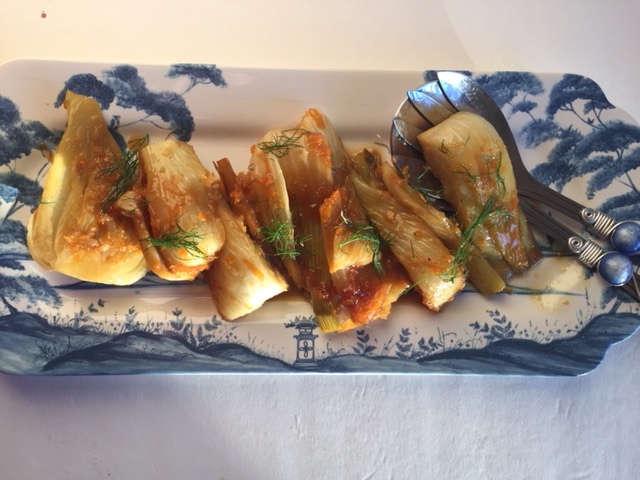 Under rated yet delicious, fennel a crunchy, slightly sweet, fiber rich, vitamin packed vegetable is a winter staple in Mediterranean countries. Entirely edible, the white bulb can be thinly sliced in salads, the stalks & leaves eaten raw or used for homemade vegetable stock, the fronds (wispy green tips), used as a fresh herb. Using Villa Gabriella Organic 8-year aged Balsamic Vinegar di Modena & Villa Gabriella Organic Extra Virgin Olive Oil, we adapted a recipe from inspired taste. Naturally sweet, tangy vinegar flavors make it a perfect side dish to roasted winter meats or grilled chops. 6 Servings.
Easy Ingredients
2 medium fennel bulbs
2 teaspoons Villa Gabriella Organic Balsamic Vinegar
3 tablespoons Villa Gabriella Organic Extra Virgin Olive Oil
½ fresh orange juiced
1 tablespoon orange zest
1 cup organic chicken or vegetable stock
2 teaspoons organic sugar
Sea salt & freshly ground pepper to taste
Simple Direction
1. Cut off the fennel bulb, reserve some of the fronds, save stems & stalks for veggie stock.
2. Slice fennel in half, lengthwise, remove tough core by making two angled cuts, cut halves into 1/2-inch thick wedges.
3. Season both sides with sea salt & pepper.
4. Heat 2 quarts of cold water to a boil in a saucepan, add fennel wedges.
5. Cook 4-5 minutes or until crisp-tender, drain.
6. Heat olive oil in a medium pot over medium heat.
7. Add fennel wedges & sugar, brown for 2-3 minutes on each side.
8. Reduce heat to low, add stock, orange juice & zest, simmer for 25 minutes or until liquid is almost evaporated.
9. Sprinkle with reserved fennel fronds on top.
10. Serve & enjoy