Orzo Summer Salad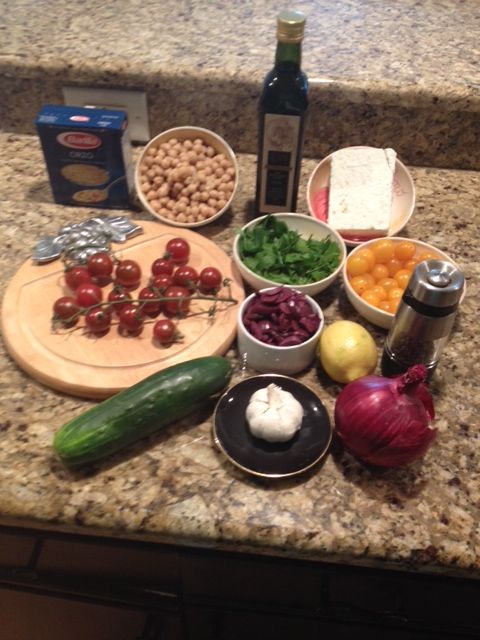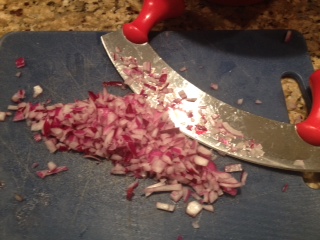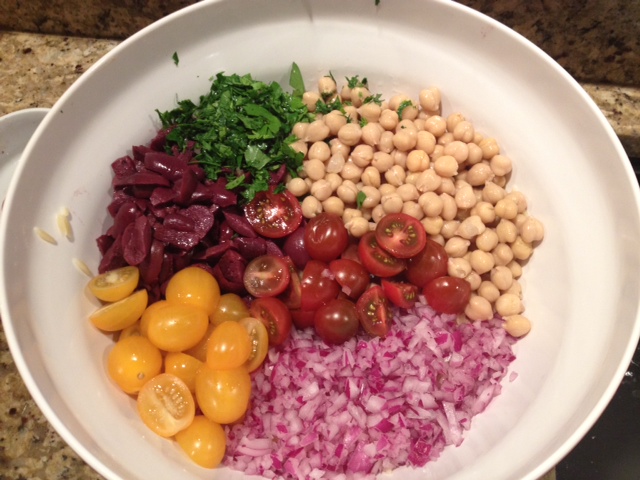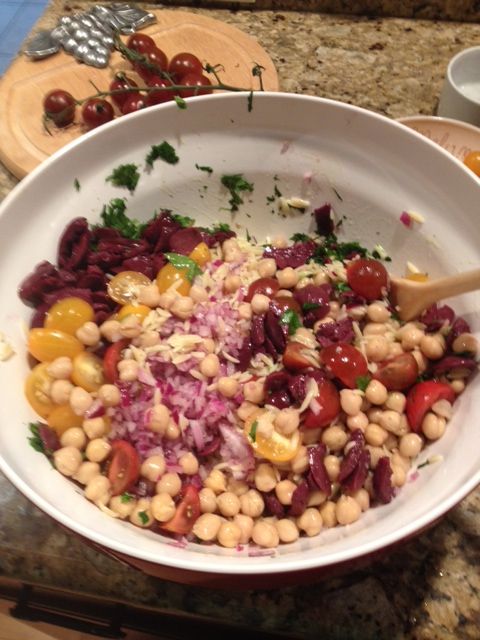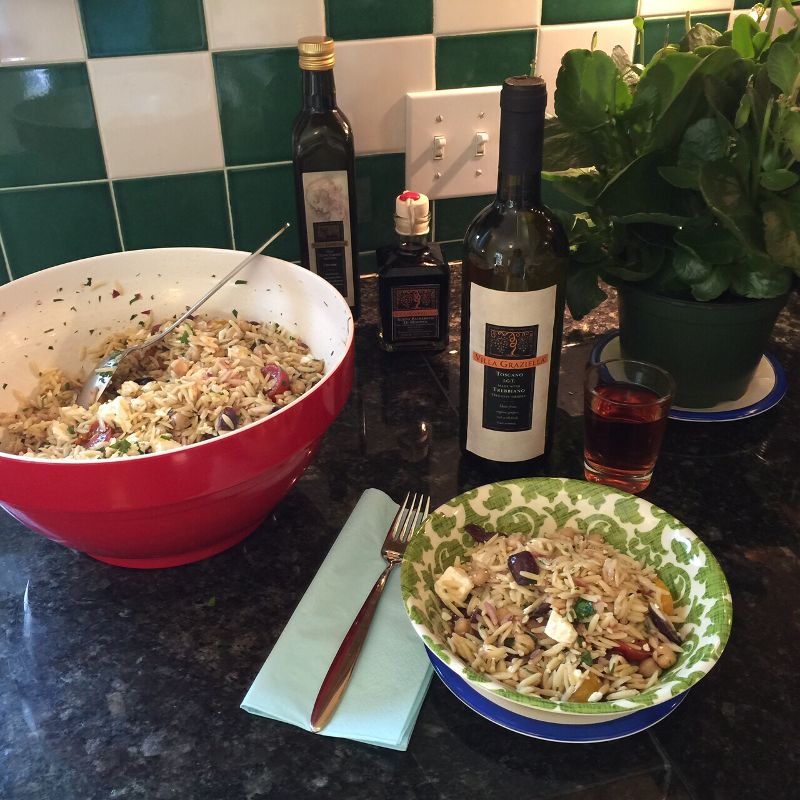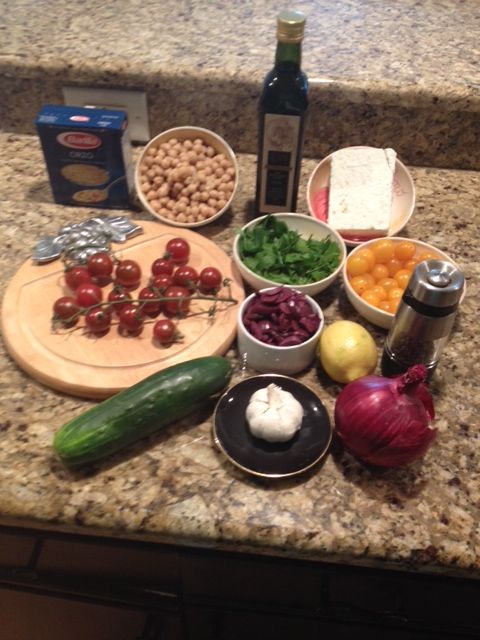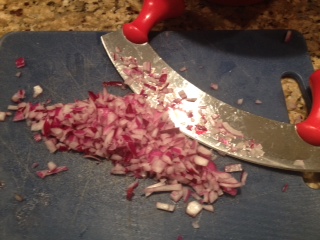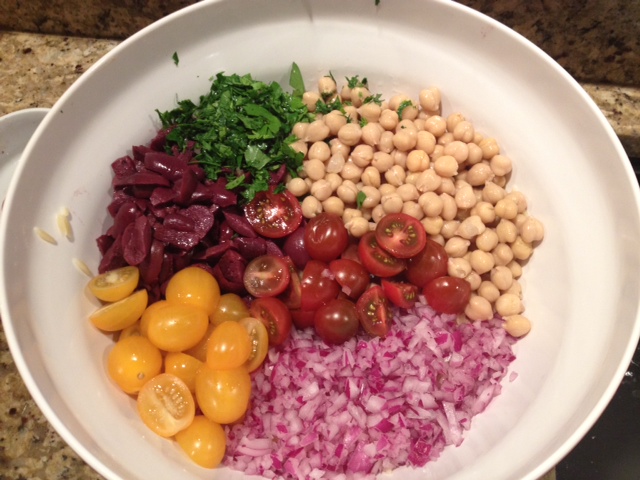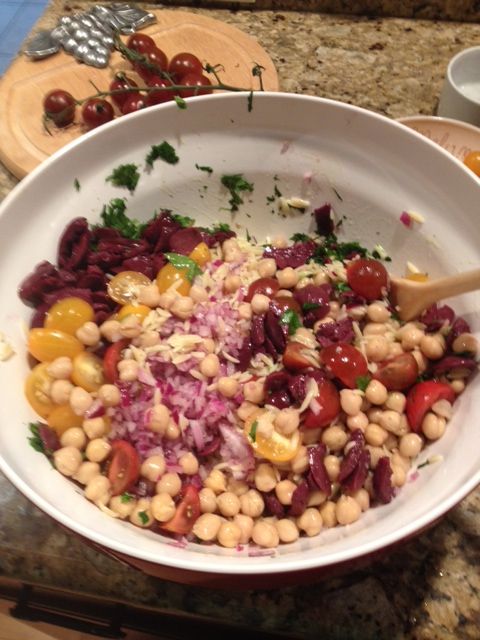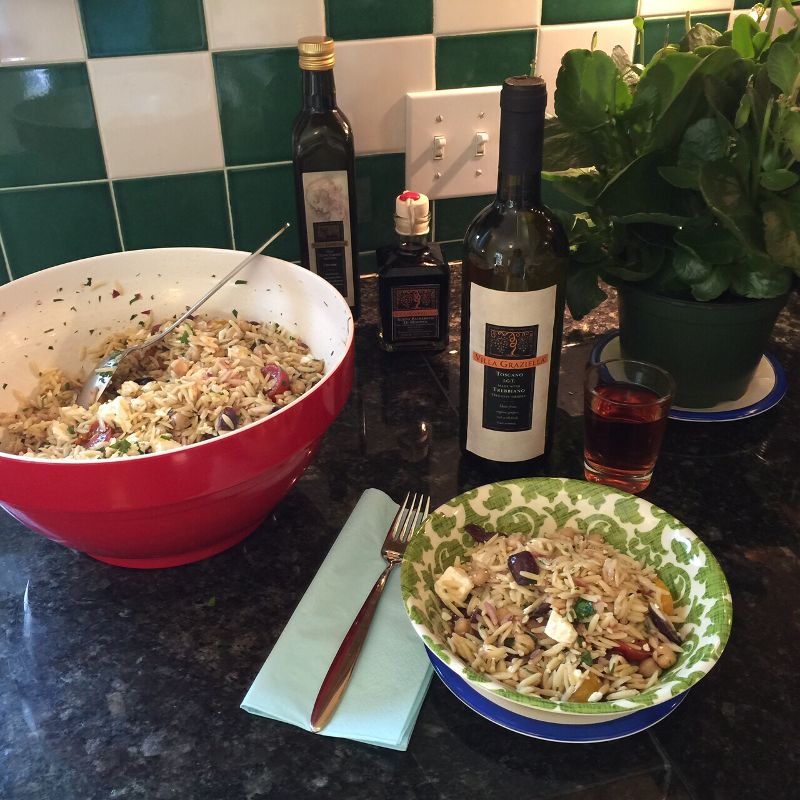 August 10th is the feast of Saint Lawrence, the patron saint of chefs & cooks. Celebrate Saint Lawrence with an orzo summer salad using Villa Gabriella Organic Extra Virgin Olive Oil, Villa Gabriella Aged Balsamic Vinegar, orzo pasta, fresh seasonal tomatoes, red onion, chick peas, olives & feta cheese. Heart healthy, nutritious & easy to prepare, we combined recipes from Eatingwell.com & Thepioneerwoman.com for a non meat version. The dish can be served as a delicious first course or side dish to compliment grilled chicken or fish.
Ingredients:
1/4 cup Villa Gabriella Organic Extra Virgin Olive Oil
1 tablespoon Villa Gabriella Organic Aged Balsamic Vinegar
12 ounces, Orzo pasta-cooked according to directions, drained & cooled.
2 cups cherry or yellow grape tomatoes sliced in half
1 cup drained & rinsed garbanzo beans (chickpeas)
1 cup Feta cheese crumbled
1 cup Kalamata olives, pitted & halved
1/2 red onion diced
1 teaspoon fresh lemon juice
1 clove fresh garlic finely minced
1/2 cup fresh parsley minced
Sea salt & cracked pepper to taste
Directions:
Whisk olive oil, lemon juice & garlic in a bowl until thoroughly blended, set dressing aside
Place cooled orzo in a large mixing bowl
Add sliced olives, red onion, tomatoes & garbanzo beans to a mixing bowl
Pour dressing over ingredients & mix thoroughly
Add salt & pepper to taste
Cover & refrigerate at least 1 hour before serving, or overnight
Top with crumbled feta cheese, balsamic vinegar & minced parsley stir, serve & enjoy!
N.B. Sliced cucumber can also be added right before serving to avoid soggy veggies.